Source: The YBF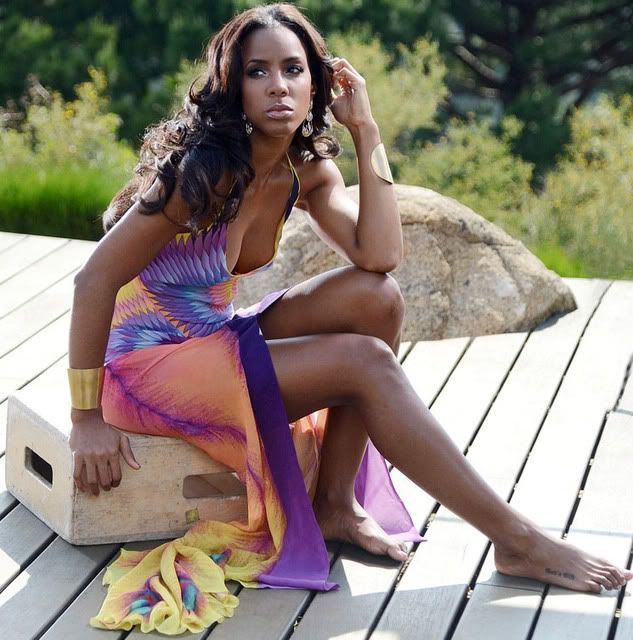 R&B singer Kelly Rowland has teamed with Barcadi and recorded "Summer Dreaming" to celebrate the company's 150th anniversary.& Watch the video inside and see Rihanna's latest tattoo.
&
Under the direction of Annick Wolfer, Kelly Rowland has shot a fun party clip for a remake of "Summer Dreaming" by Kate Yanai.& Kelly, who recorded the song in tribute to Barcadi for their 150th anniversary, will release the jam on July 8 during a performance in Berlin.& She said,
"The song and its history enthralled me right away. My aim was to record a joyful, colourful, sexy song and give it a bit of soul quality. The collaboration with BACARDÍ was so much fun. We had an awesome time recording the song."
And speaking of the video, she said,
"The story is all about the celebration.& It's almost like you're seeing my dream come to life before your eyes and I wake up and I'm like, 'I'm really dreaming!'"
&
Watch "Summer Dreaming" here:
&
Watch BTS footage here:
&
&
And for ink fans………
Rihanna has added to her body art and got a new tattoo of an Egyptian falcon in the shape of a handgun on her inner right ankle.
So why the falcon?& RiRi said, "Falcon: a light that shines in the darkness! Never close their eyes during sleep."
RiRi's ink was done by her regular tattoo artist Bang Bang who runs Bang Bang Tattoos in New York.& You feelin' it?
&
Source: The YBF